HARKER HEIGHTS FIRE DEPARTMENT
RESPONSE AREA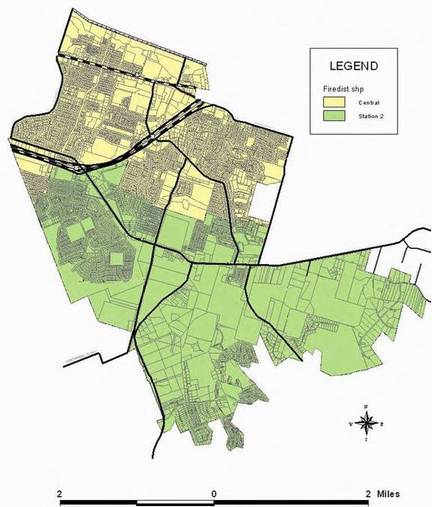 City of Harker Heights
The City of Harker Heights is divided into two districts in order to cover our response area efficiently.

Central Station covers the northern district of the City and Station 2 covers the southern district of the City.

Response Times
The average response time for emergency calls within the main portion of the city is 5 to 6 minutes.

Remote areas in the eastern portion of the city, have a response time that is closer to 10 minutes. This is because of the difficulty in getting to these rural hilly areas and vehicle limitations.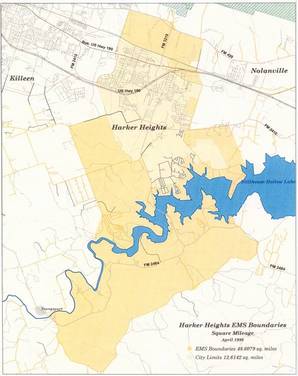 Bell County Response Areas
Harker Heights Fire Department also responds to areas of Bell County that are outside of the City of Harker Heights.

Additionally, we have mutual aid agreements with many of our neighboring cities. We are able to request or provide assistance to Killeen, Fort Hood, Copperas Cove, Nolanville, Belton and Temple.

Through interlocal agreements with the Central Texas Council of Governments; the counties of Bell, Coryell, Hamilton, Lampasas, Milam, Mills and San Saba have the ability to assit each other during large scale incidents or disasters.