Market Details
Saturdays starting on May 6, 2023
Through Saturday, October 28, 2023

9:00 am - 1:00 pm
Harker Heights City Hall Parking Lot
Contact Us
Sara Gibbs, Activities Coordinator
Office hours by appointment only.
Potential Vendors
Potential vendors are asked to please read over the Farmers Market Guide prior to
completing an application.

There is no fee to be a vendor.

A completed application, appropriate forms, photos, and supplemental items must be submitted and approved by Market staff before an applicant is eligible to sell at the Harker Heights Farmers Market.

Deadlines:
Vendors are accepted throughout the season and are added to Market days if space is available until September 29, 2023.

All applicants must read the Harker Heights Farmers Market Guide before filling out the application.

All vendors must participate in a mandatory meeting prior to selling at the Market. These meeting will be coordinated once the application, appropriate forms, photos, and supplemental items have been received and approved.
Vendors for June 3, 2023
Central Texas Chapter Texas Master Naturalists
Sweet Affairs
AP Woodworks
C.H.A. Woodart
Lemon Squeezos
Barnes Creations
Slice of Heaven Farms
Del Sol Nursery
Gilmore Beef and Cattle, LLC
Evora Homestead
I AM Farms, LLC
Danielle's Delectable Delights
Splash Bath and Body Care
Paul's Custom Crafts
Los Doce Designs
Salsa De Mi Puebo
Melanie's Plants and More
Bird Delights Co.
First Bites Bakery
Uncle Gees
From My Creations
Skookum Woodworks
Pure Skin Repair
R & S Natural
Simply Sewn for Baby
The Occasional Cupcake
Red's Real Ranch
GloriousKnickKnacks
Natural Health Products
CoRi Cosmetics
Mona's Treats
Texas Beef Jerky
Hooked
Sweet Karla Bakery
Dionne's Jewelry Avenue
Created By Debi
Bon Vivant By Desiree
Babiju Brazilian Jewelry
AHV Jewelry
JenX
Chef Flaco's Salsa
Minnie's Boutique
More Information
The Harker Heights Farmers Market provides a venue for local farmers, producers, and artisans to come together to sell a variety of fresh produce and related products directly to the consumer.

The Market will encourage direct communication between consumers and growers and fosters social gathering and community building.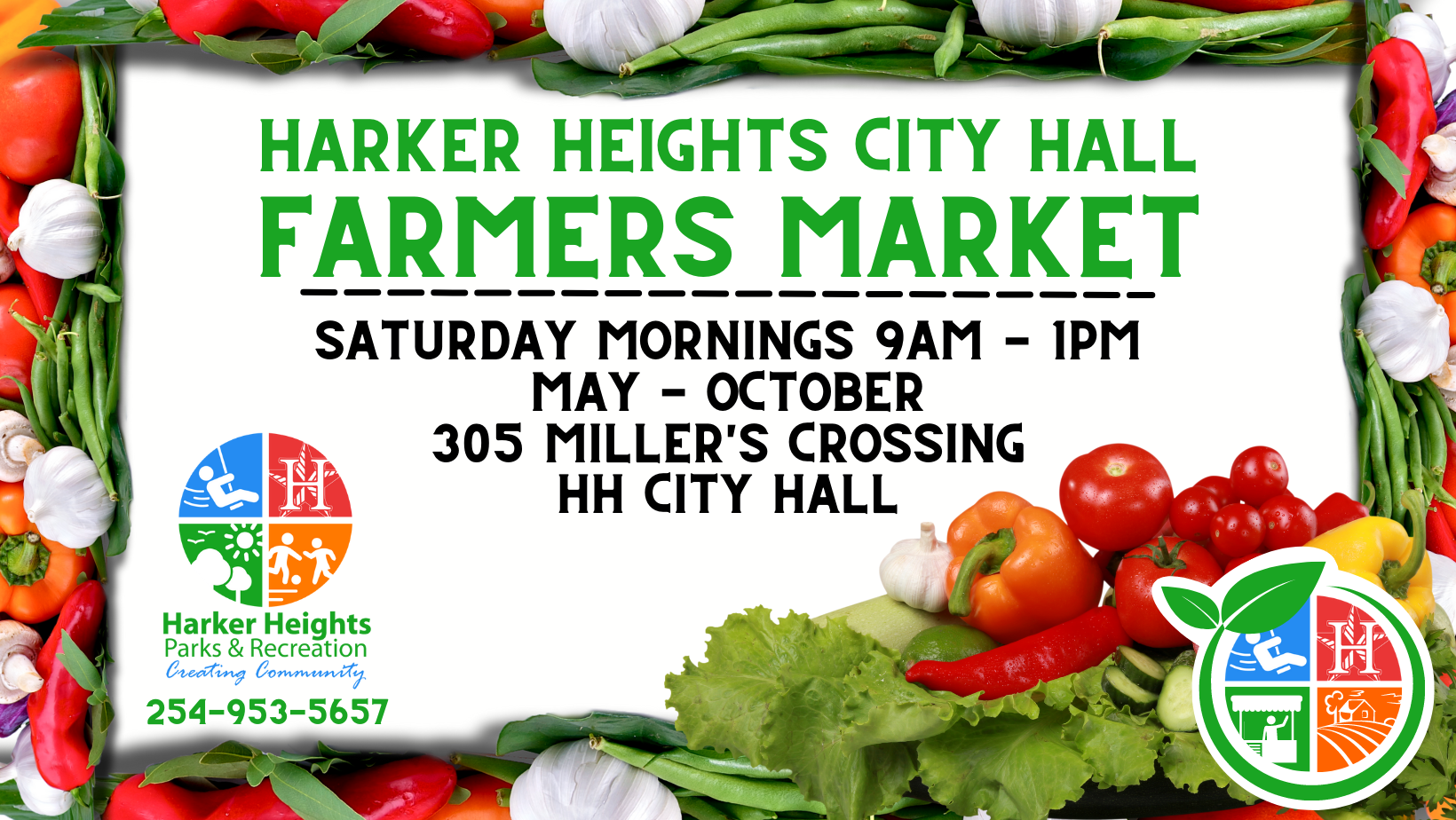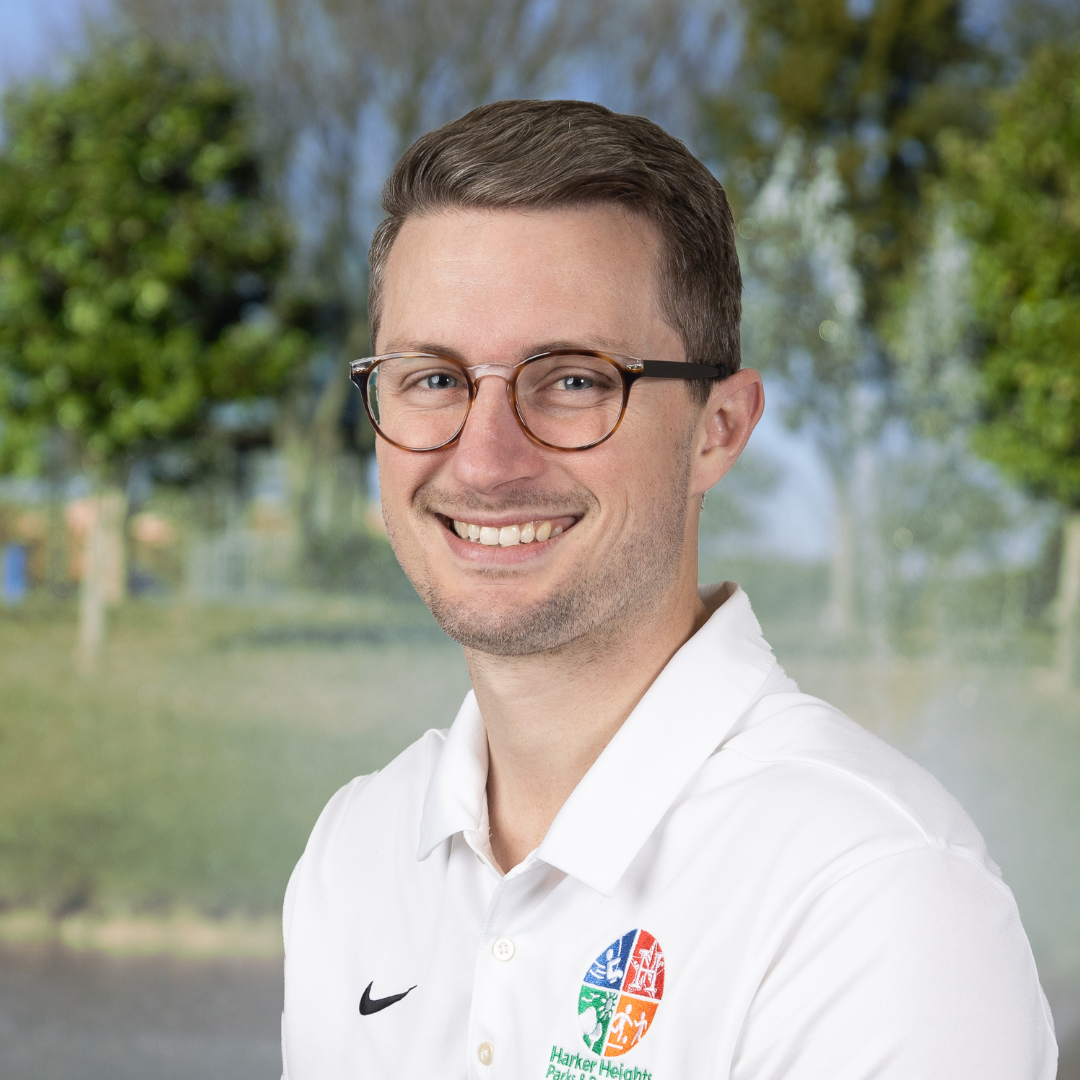 Our Vision
To Create Community through People, Parks, and Programs.

Our Mission
To provide community enrichment opportunities through exceptional customer service and innovative programs, and by creating and maintaining attractive, safe, clean, accessible, interconnected parks and facilities.
Contact Us
307 Miller's Crossing,
Harker Heights, TX 76548
P 254.953.5657