Click

HERE

for info on how to be a food vendor at special events.
Click HERE for the Special Events Vendor Registration.
---
Activities Center's Newsletter
Click HERE to sign up to receive the center's newsletter for up-to-date programs and events.
---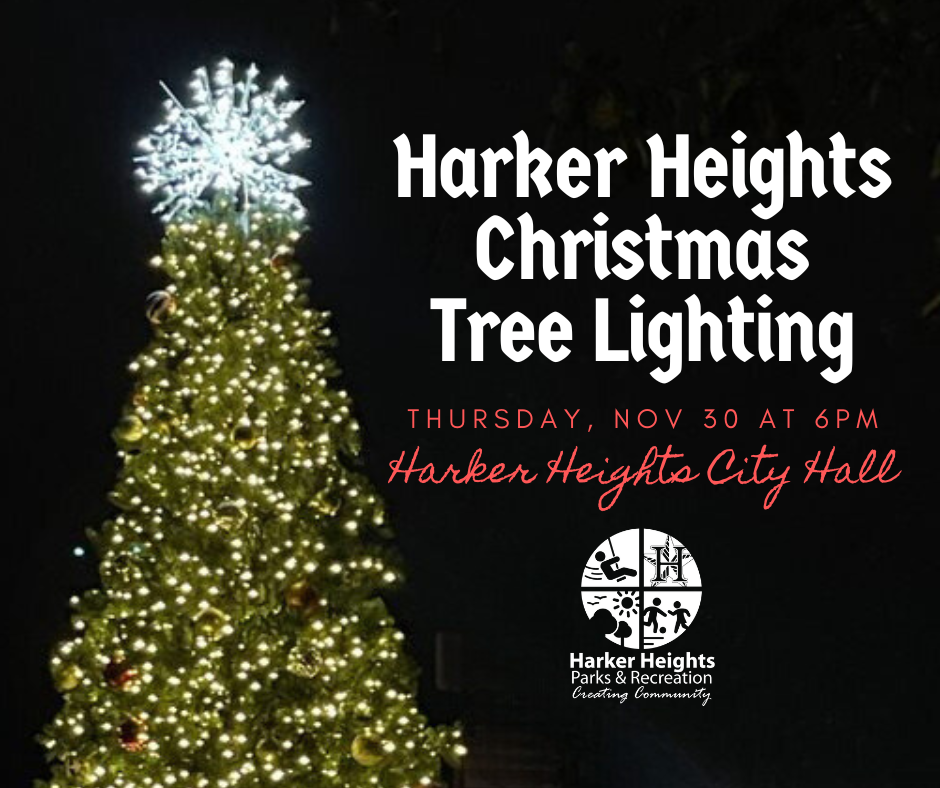 Harker Heights Christmas Tree Lighting Ceremony
Thursday, November 30, 2023
City Hall, 305 Miller's Crossing
Join us as we kick off the holiday season at the Harker Heights Christmas Tree Lighting Ceremony! The ceremony will take place in front of Harker Heights City Hall, located at 305 Miller's Crossing. Listen to holiday music provided by the Harker Heights High School Choir. After the ceremony create a festive craft ornament with our Mobile Makerspace! For more information email
[email protected]

.
---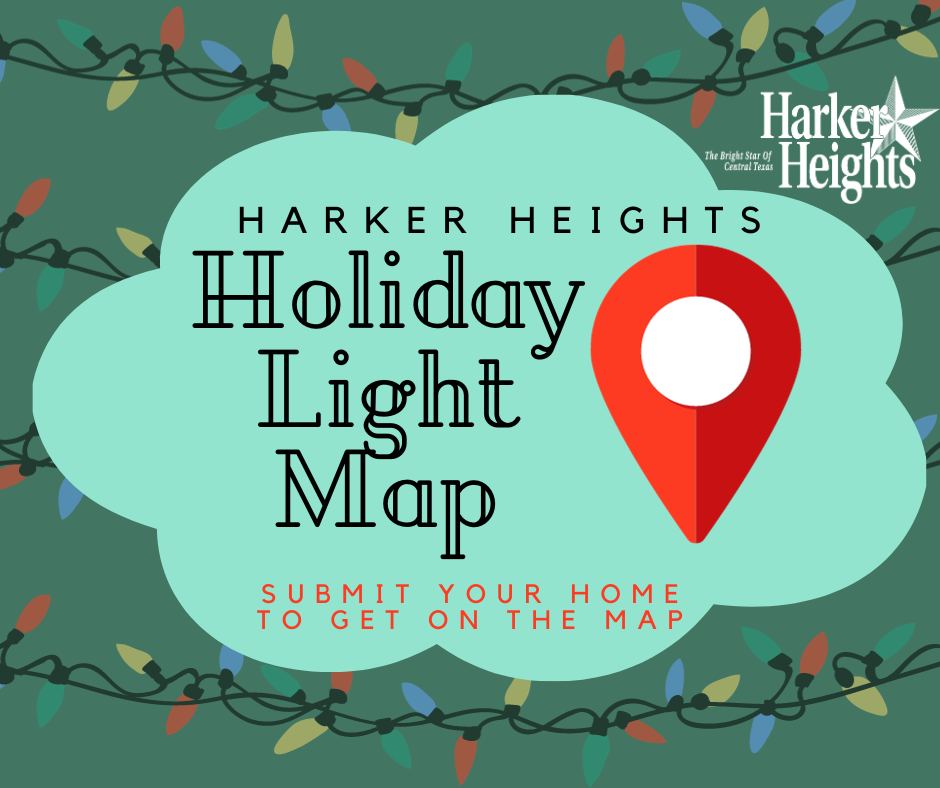 Harker Heights Holiday Light Map
Register deadline to be placed on map: Monday, December 4, 2023
Lights and decorations should be ready starting on December 8.
A CivicRec account must be created before you can register. Please note that just creating an account will not get you on the map. Be sure to add to cart and checkout. Confirmed registrations will receive an email confirmation for the Holiday Light Map.
Decorating the outside of your home for the holiday season? Register your address to be shown on the Holiday Light Map for all to see! Participation is open and free to all residents and businesses within Harker Heights. This includes single family homes, multi-family homes (apartment/townhouse/duplex), and businesses.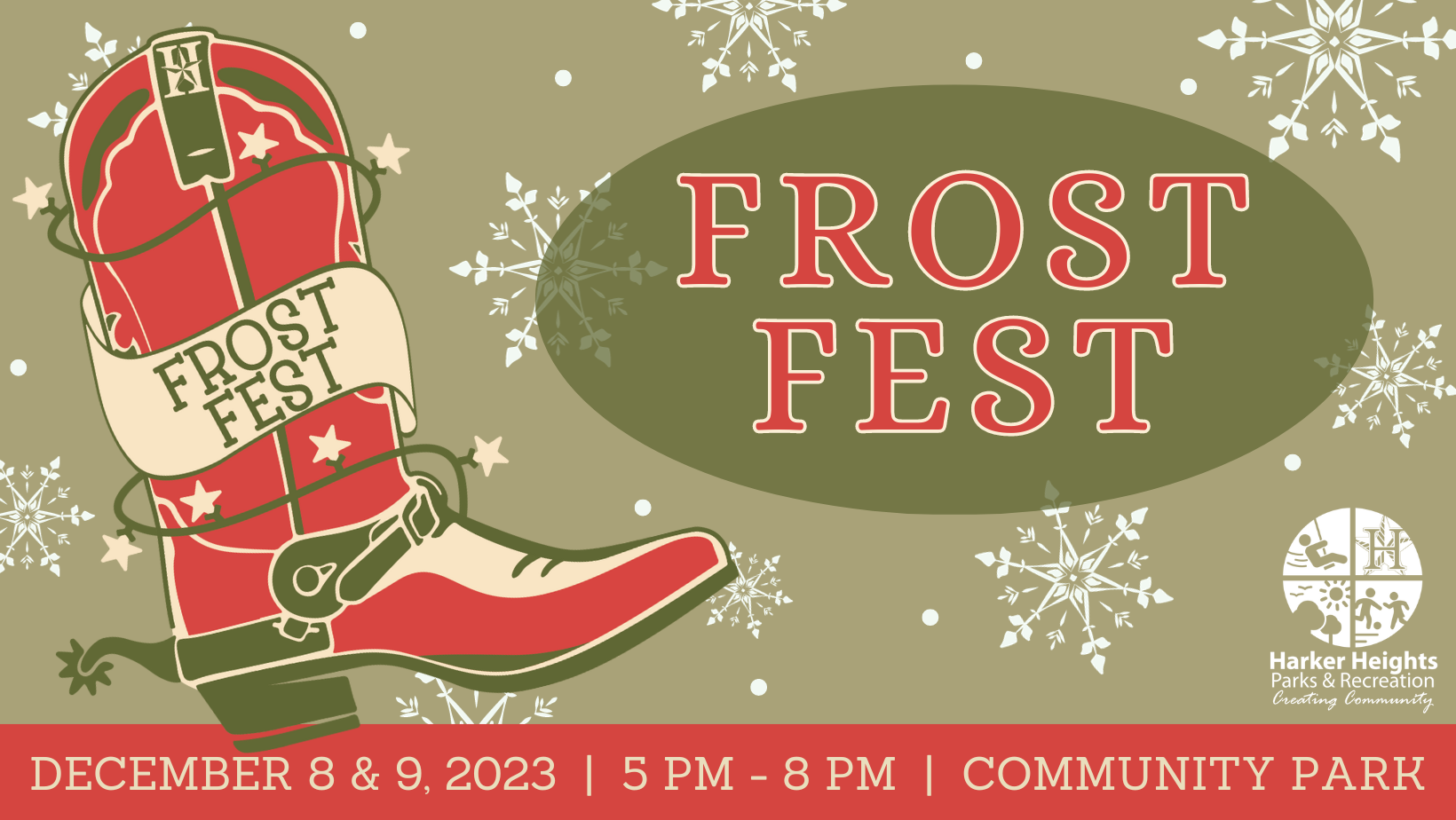 Frost Fest 2023
Friday & Saturday, December 8 & 9, 2023
5:00 pm - 8:00 pm (both nights)
Harker Heights Community Park
Join the City of Harker Heights for our annual winter fest! This year Frost Fest will be held on both Friday & Saturday, December 8 and 9 from 5:00 pm - 8:00 pm at the Harker Heights Community Park. Enjoy shopping with vendors, a visit with Santa Claus, activities, entertainers, food, and more!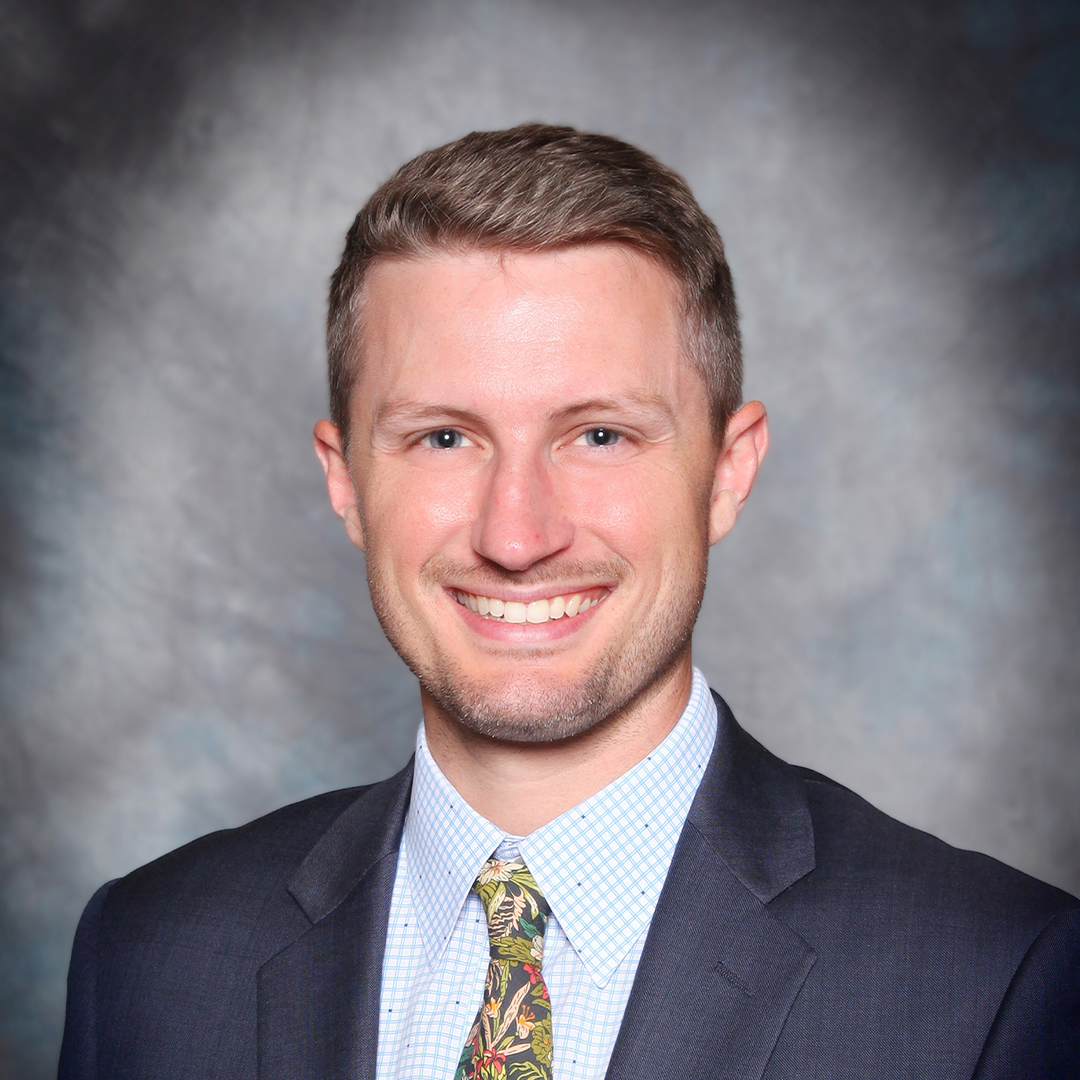 Our Vision
To Create Community through People, Parks, and Programs.

Our Mission
To provide community enrichment opportunities through exceptional customer service and innovative programs, and by creating and maintaining attractive, safe, clean, accessible, interconnected parks and facilities.
Contact Us
307 Miller's Crossing,
Harker Heights, TX 76548
P 254.953.5657