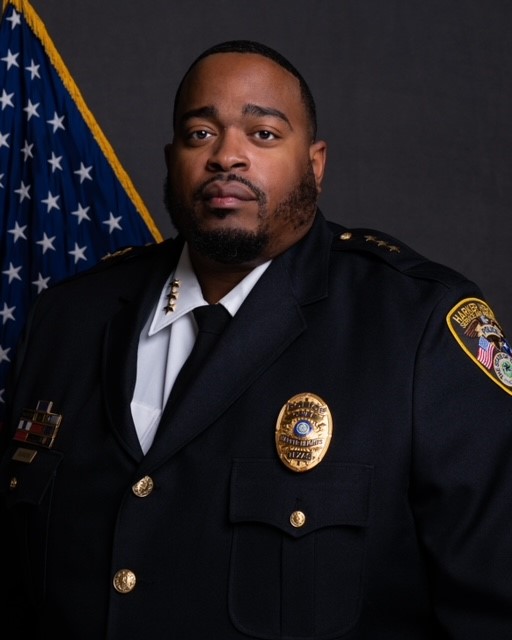 Betiale L. Hawkins II
Chief of Police
(254) 953-5400
Harker Heights is a city in Bell County, Texas. Harker Heights is the third-largest city in Bell County with a projected population over 33,000. Harker Heights was incorporated on September 24, 1960 and is located near Fort Hood, a major United States Army Installation. Harker Heights is a very diverse city with a history of helping veterans and active duty military. The population is heavily engaged in economic activities directly or indirectly related to Fort Hood.

Our Police Department is a service and community-oriented law enforcement agency consisting of fifty-six sworn officers and fifteen professional support employees. Every employee strives to assure each citizen has the opportunity to live and work peacefully within the community These efforts are administered through a community-oriented and problem-solving approach that endeavors to integrate every available resource toward identifying and solving crime related problems and issues.

The Department works to formulate programs that serve to improve the relationship and cooperation between the police and the citizenry. Citizen's Police Academy, National Night Out, Citizens on Patrol, problem solving teams, neighborhood watch groups, crime prevention and education programs, school liaisons, and similar efforts build a strong relationship and positive interface with the people of the community. These efforts, along with aggressive enforcement efforts to solve specific and detrimental crime problems, allows us to forge a partnership in the community and develop a team of outstanding professionals who are capable of dealing with the most difficult policing problems. It is in concert through our partnership with our community, where we will perform our sworn duties ethically, while maintaining respect for individual rights, human dignity, cultural diversity, and community values.