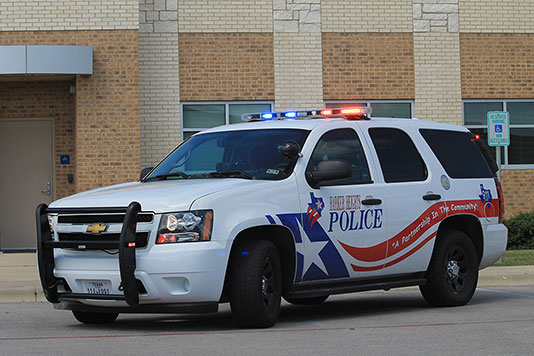 The Uniform Patrol Division is the largest division within the Harker Heights Police Department and the Patrol Officer is the most visible member of the Police Department.
Assigned to motorized patrol in marked police vehicles, officers of the Patrol Unit provide emergency services to the community 24 hours per day, 365 days per year. The Patrol Unit is directly responsible for the protection of life and property, prevention of criminal activity, preliminary investigation of offenses reported by the public, apprehension of criminal offenders, investigation of traffic accidents, and continuous preventative patrol of the community.
Below is more information listed about the traffic unit that the patrol division encompasses. To learn more about the traffic unit and its capacity within the Harker Heights' Police Department, use the Quick Links located in the right column of this page.
Traffic Unit - The Traffic Unit performs general police procedures emphasizing traffic related activity.